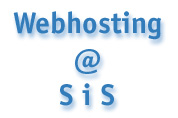 Shoalhaven Internet Webhosting Sign up

If you wish to sign up with Shoalhaven Internet webhosting, please fill in the form below or contact us via the information at the bottom of the page.


Contact Person
Name:

Company:

Address:

City or Town:

State:

Post Code:

Country:

I f you have an existing domain name, what is it?:

I f you do not have an existing domain name, what would you like registered?:

Registered Business Name

R B N

State of Registration

Owner Type

Australian Company Name

Australian Company Number

Other Commercial Entity

Name of Organisation

Types of Organisation

Registration Number

Explain "Other"

Email:

Telephone:

Fax:

Comments:





Shoalhaven Internet webhosting
Local Phone: (02) 4422 5040
International Phone: +61 2 4422 5040
Email: webhost@shoalhaven.net.au

Copyright © 1998 All rights reserved.